Belle Barn
R E C L A I M E D A N T I Q U E S T O N E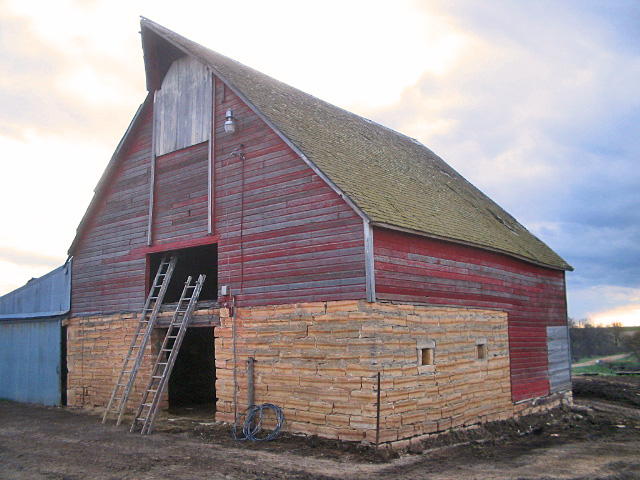 This barn was built in 1892 by J.H. Courl. It was beautifully axe flattened by its builder and is hide polished from years of livestock rubbing on the corners. This is a look that cannot be duplicated. The original barn was very small and later had additions attached in 1902 by D.H. Fulton. The stone is on pallets and ready to transport. It was a simple 30' by 24' with four small windows and two large openings.
It could be made into anything imaginable.
Click on each photo for larger image