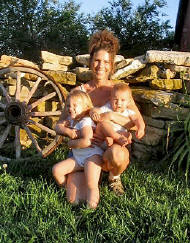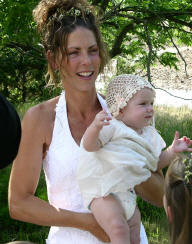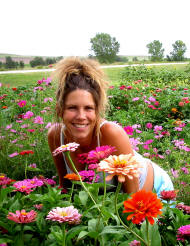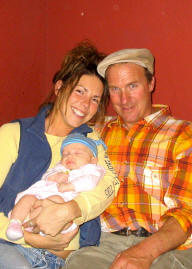 BECKY THAEMERT PANCOST…I was born and raised in Manhattan, KS. Growing up I spent summers, vacations, and holidays in rural North Central Kansas as both my parents were raised on family farms in this small area of KS (as were the generations before them).
I graduated from KSU with a BS in Elementary Education. After a short teaching stint I decided that I wanted to work with younger children (infant- 4yrs), and that I needed to run my own business. So, I opened a daycare out of my home which I continued with for 10 years.
During this time I developed a greater awareness of my own interests and talents. I discovered farm auctions and jumped at any salvage opportunity, filling my garage with items that I just knew someday I would find the right place for. I spent many weekends exploring and photographing the architecture and history of old homes- specifically abandoned farm homesteads in North Central Kansas.
In 1999 I purchased what is now Stone Cottage Farm. It was a limestone farm homestead in the heart of Post Rock Country that had been abandoned for 30+ years. With the help of local craftsmen I began the process of restoring the house to function as a bed & breakfast and turning the granary into an Antique Store. In the summer of 2002, after many long days, weeks, months…I opened for business. What an incredible journey!
Since living here at Stone Cottage Farm with my wonderful husband and children, I have become passionate about the history and legacy of these old homesteads. I am deeply rooted in this legacy as both my mother's and father's ancestors were homesteaders in this small area of Kansas (living in dugouts, farming, building houses and barns, surviving deaths of spouses and children, tornado destruction…) These structures are a testament to the passion, talent, desire, perseverance, and ingenuity of our forefathers. All this is what we are trying to carry on in our own way and is what ties all aspects of our businesses together: Reclaimed Stone, Architectural Salvage, Bluestem Stoneworks, and the Bed & Breakfast.
"There are periods when the principles of experience need to be modified, when hope and trust and instinct claim a share with prudence in the guidance of affairs, when, in truth, to dare is the highest wisdom."
~William Channing