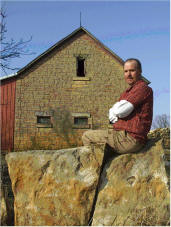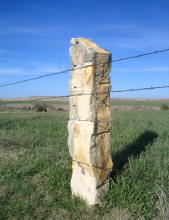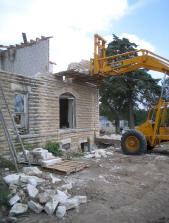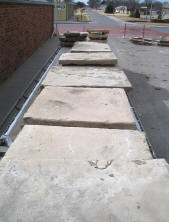 FAQ
F R E Q U E N T L Y A S K E D Q U E S T I O N S
-How much does a pallet of stone weigh?
3,000- 4,200lbs.

-How much does your limestone weigh?
Our native Kansas limestone weighs
approximately 140 lbs per cubic foot.

-What are some examples of average weights of
individual items?
Fence Post: (8in x 8in x 6ft) 400lbs
Lintel: (4ft x 18in x 7in) 500 lbs

-How much coverage can I get per ton? Per
truckload?
Full Size (8in thick) stone: about 20 square feet of
wall or floor per ton. (A full 24 ton truckload will
cover 480 square feet.)

-What are the different ways the stone can be
faced and/or dressed?
Our reclaimed antique limestone can be split
faced, pitch faced, sawn or axed. (Building
stone is most commonly pitch faced or axed.
Limestone fence posts are split faced).

-Do you supply samples?
Samples are available upon request. We ask that
you pay the shipping costs for the samples. There
is no cost for the sample itself.

-How soon will my order be filled?
The rate at which you receive your order is
dependent on several factors including the type
of order and time of year. All orders are filled in a
reasonable amount of time and we will work with
you to meet any deadlines you may have.