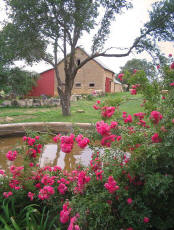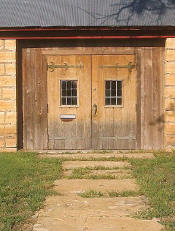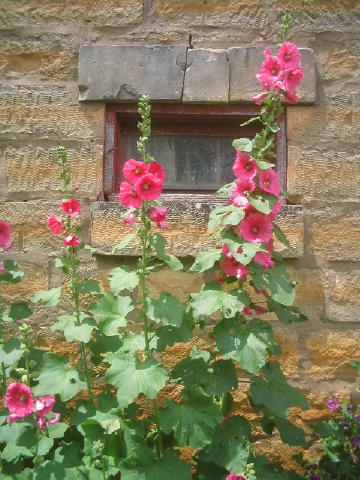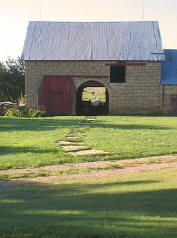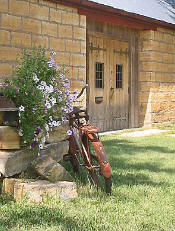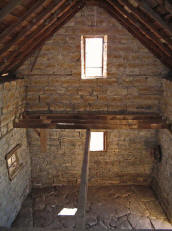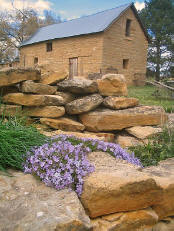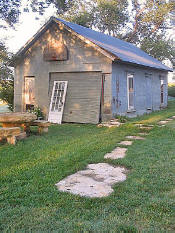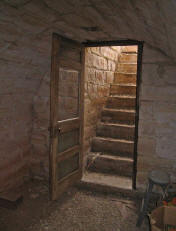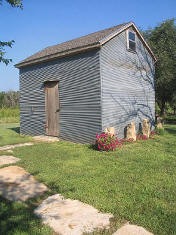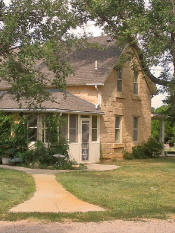 The Homestead
S T O N E C O T T A G E F A R M
We invite guests to wander the grounds and enjoy all that Stone Cottage Farm has to offer…

The Novak family began this homestead in 1885. Most of the original limestone buildings still remain which is quite uncommon as most of these turn of the century farms were abandoned years ago and have sadly been destroyed, not so much by neglect but rather the bulldozer as most land owners find them no longer economically useful.
"Escape to the quiet
country atmosphere of
STONE COTTAGE FARM
nestled in the gently
rolling hills surrounding
Wilson Lake."
The original native limestone buildings that make up what is now Stone Cottage Farm are in various stages of restoration… with plans (dreams) for all of them. In addition to the existing buildings we have begun other projects and have plenty of additional ideas to keep us busy for a lifetime and beyond. Take a look around and share your thoughts and ideas with us. A fresh and unique perspective is always welcome!
Original Native Limestone Buildings…

BARN
Being filled with architectural salvage

CHICKEN HOUSE
Is in initial restoration stage…second life as lodging?

LARGE DRIVE-THRU GRANARY
Has been converted to an Antique Store and is filled with one of a kind treasures

SMOKEHOUSE
Initial rebuilding stage (part of one wall still standing, rest of stone is stacked on pallets)…second life as a bath house? One room cabin?

CELLAR
Has been mostly restored with a few improvements. Stores our canned goods and is of course our shelter from tornadoes (would make a wonderful wine cellar!)

LOAFING SHED
This is an extension of the barn. Jon uses it as his shop and has many antique stoneworking and blacksmithing tools

HOG SHED
This never was much of a building. Jon has finished out what remains of the three walls and capped them. We are calling it the "Swine Garden" and plan to use it as a sitting area with a few flowers here and there


Other Structures…

ONE ROOM COUNTRY SCHOOL
The Bluestem country school was relocated to the farm in the early 60's to be used as a garage. It is stick frame with a unique patterned tin covering the structure, even tin moldings around the windows. The outside walls still retain signatures from students and teachers from the early 1900's. The inside is in pretty rough shape. At this time Jon is using it as a workshop.

TIN GRANARY/BUNKHOUSE
We've converted the tin granary into a "bunkhouse". It has a small kitchenette (microwave, dorm refrigerator, sink, counters, table and chairs). It has an indoor shower, but no indoor toilet. Instead guests get the unique experience of using an outhouse. There is a loft with 4 single beds.

OUTHOUSE
When converting the granary we built a new outhouse (the original was beyond salvage). It is a two seater with two doors.

WINDMILL/STOCK TANK
Although in need of repair, the windmill is still standing. Adjacent to it is the old cement stock tank. It makes for a very beautiful picture in the late spring when the climbing rose on the windmill is in bloom and the tank is filled with cool, clear water.


Gardens/Landscaping…

Our gardens are in their most initial stages…
Flower (perennial and annual), Vegetable, Herb, and Wildflower. We've used lots of limestone for steps, walls, borders, benches, and tables.
"When we build let us think that we build forever. Let it not be for present delight nor present use alone. Let it be such work as our descendants will thank us for; and let us think, as we lay stone on stone, that a time is to come when those stones will be held sacred because our hands have touched them, and that men will say, as they look upon the labor and wrought substance of them, "See! This our father did for us."
~ John Ruskin
"God is in the details."
(Ludwig Mies van der Rohe)