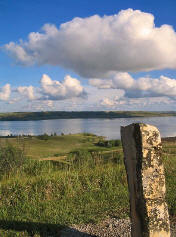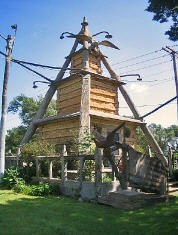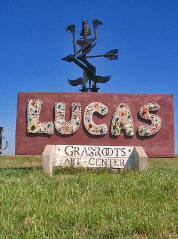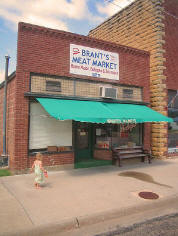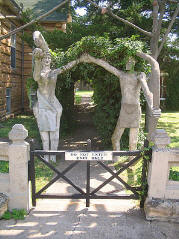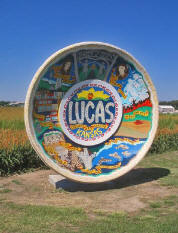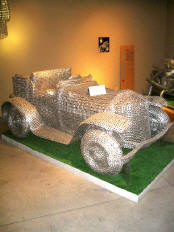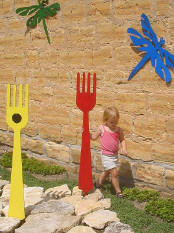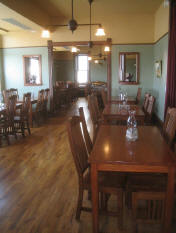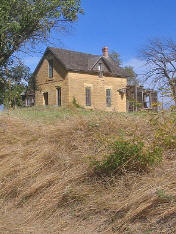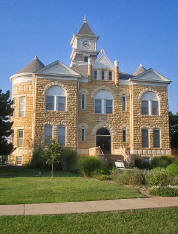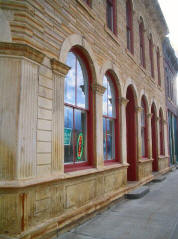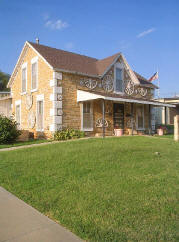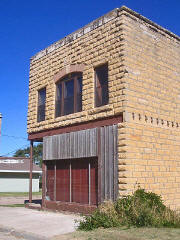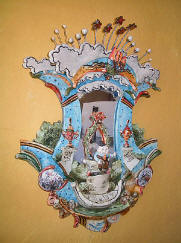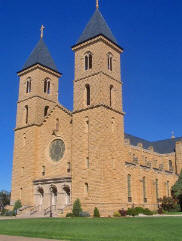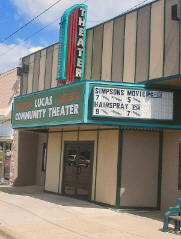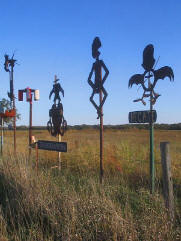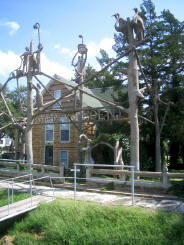 Exploring the Area
S T O N E C O T T A G E F A R M
OH, SO MUCH TO SEE AND DO…
(CLICK ON THE FOLLOWING TOWNS AND SPECIFIC ATTRACTIONS FOR MORE INFORMATION!)
Winds along K-232 highway between I-70 and K-18 highways, through the Smoky Hills of Kansas and around beautiful Wilson Lake. (Stone Cottage Farm is located on the west side between mile markers 12 and 13). (785)525-6288
Explore the Amazing 100 Miles of Central Kansas between Salina and Hays along and 20 miles either side of Interstate 70. (785)658-2602
Hunting, fishing, biking, hiking, boating…"the clearest lake in Kansas".
Kansas Department of Wildlife & Parks at Wilson State Park (785)658-2465 or U.S. Army Corps of Engineers Wilson Lake Project Office (785)658-2551
Largest system of wetlands in Kansas. These wetlands make it the top shorebird spring migration staging area in the contiguous U.S.
(Nature Conservancy Cheyenne Bottoms) (877)427-9299
Lucas
(Grassroots Art Capital of Kansas)
5 miles North
One of the top Outsider Art Environments in the world. Built by Civil War veteran S. P. Dinsmoor in the early 1900's the Garden (on the National Register of Historic Places) consists of a stone log cabin home and a mausoleum where Mr. Dinsmoor and his first wife are buried. The yard has over 150 cement sculptures depicting his interpretation of big business destroying small business and some of his favorite Bible stories. (785)525-6395
The works of 17 Grassroots Artists are on display in this one of a kind Arts Center. "Grassroots Art" is a term describing art made by people with no formal artistic training… (usually of retirement age) using ordinary materials in an extraordinary way. (785)525-6118
The studio and gallery of World Famous Porcelain Artist, Eric Abraham, where Art is Magic and the Artist is a Magician! See the latest off Eric's Fantastic Creations in Porcelain which are inspired by various forms of Fun and Wonderful Decorative Art from the past and present (and sometimes the future!). His works range from small animals that evoke a smile to very large architectural accents. (785)525-7722
THE WORLD'S LARGEST THINGS TRAVELING ROADSIDE ATTRACTION AND MUSEUM
Erika Nelson's museum holds the "World's Largest Collection of World's smallest Versions of World's Largest Things" (785)760-0826
BRANT'S MEAT MARKET
Homemade Czech bologna, smoked sausages and liverwurst…in business since 1935. Stop in and see Doug for some free samples! (800)550-9199
First run movies, musical and theatrical performances, educational arts…watch for upcoming show dates and live performances. (785)525-7447
Wilson
(Czech Capital of Kansas)
13miles South
Showcases the exceptional work of Kansas Artists, Craftsmen, and food producers. (877)457-6233
Fully restored 1899 Hotel (National Register of Historic Sites). Also features a restaurant and tavern. (785)658-2284
Sylvan Grove
(10 miles east on K-18, country roads, or hwy 181)
"Get off the beaten track" to find Roger Hubert's restoration project of a late 1800's limestone farm homestead. (620)653-2400
Features largest barbed wire collection in the region as well as turn of the century historical items and history of the Post Rock area. (785)526-7270
Lincoln
(Post Rock Capital of Kansas)
30 minutes east on K-18
Built in 1900 of of local limestone. Historical displays of pioneer relics and history. (785)524-4757
The Kyne House (RHCP) and the Topsy School are two features of the museum. Other features…early businesses such as: newspaper office, funeral home, general store, etc. (785)524-9997
Located in Historic Cummins Block Building. Girl Scouts, Boy Scouts, Camp Fire, and other youth organizations' historical exhibits including uniforms, badges, and dolls. Youth project area. (785)524-5383
1880's to 1920's pharmacy history with bottles, equipment, herbal remedies and cures, quackery equipment, and lots more- with tours and demonstrations. Located in historic Cummins Block Building. (785)524-5383
(National Register of Historic Places) An 1885 Queen Anne Victorian mansion with original furnishings and early 1900 period furniture is owned by Lincoln County Historical Society. Available for tours and special events by appointment. (785)524-9997 or 524-4288
Luray
(15 minutes west on K-18)
Offers a challenging three tiered sand green course. Green fees: Adult $5 Student $3 (785)698-2233
Bunker Hill
(20 minutes east on I-70 or 30 minutes scenic drive along south side of Wilson Lake)
Located in the old 1916 limestone drugstore. Great atmosphere, great food. Bread baked fresh daily. Menu includes choice fresh cut steaks (including buffalo and elk), catfish, crab legs, shrimp, chicken fillets, sandwiches, Kansas wildberry jellies, vegetarian dinners. (785)483-6544
Victoria
(45 minutes east on I-70)
St. Fidelis Church (National Register of Historic Places) was the largest church west of the Mississippi when completed in 1911. Its beauty and size inspired William Jennings Bryan to dub it the "Cathedral of the Plains". The limestone was hauled in from a quarry 7 miles south. You can't miss the twin bell towers rising majestically above the plains! (785)735-2777
Hays
(1 hour west on I-70)
Internationally known and respected this four-story dome museum has recreated a time 88 million years ago when the mighty T-Rex haunted the land and Kansas was covered by an inland sea. (785)332-1165
Salina
(1 hour east on I-70)
The Zoo offers spacious and naturalistic environments throughout 60 acres of beautifully landscaped park (more than 85 species of animals).
The Museum is 64,000 square feet and takes you around the world to experience the delicate symmetry between humans, animals, and nature in seven unique regions from Arctic to Rainforest. (785)827-9488
"Escape to the quiet
country atmosphere of
STONE COTTAGE FARM
nestled in the gently
rolling hills surrounding
Wilson Lake."